Appointments have never been so easy
Access the consultations and treatments you need for everyday health conditions – when you need them. With GPs under pressure and demand for appointments at an all-time high, your local Pharmacy+Health can take some of that pressure off.
How it works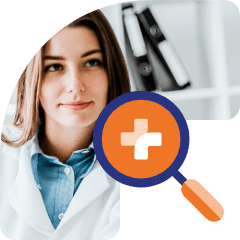 Search for a service
Our professional teams can offer a range of clinical services for common health conditions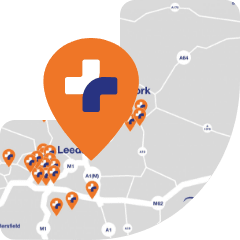 Find a pharmacy
State-of-the-art technology gives us the time to care for our patients, in the heart of the community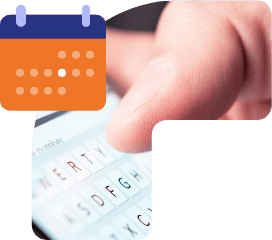 Book an appointment
Book online to experience our convenient and accessible health consultations
Services
Community pharmacy is changing. Our highly experienced professionals are qualified to offer so much more than dispensing services and over-the-counter remedies. We now offer easy access to a wide range of clinical services and treatments that you may think are only available from your GP surgery.
For more convenient access to the treatments you need, book a consultation with a pharmacist near you.
Free service for the over 40s, to check and identify if you have high blood pressure
About Pharmacy+Health
We're reinventing community pharmacy to be available for on-demand clinical services.
Using the latest technology, we have reduced the amount of time our highly skilled pharmacists spend managing prescriptions, which allows them to spend more time caring for you.
GPs are under unprecedented pressure and face-to-face appointments can be hard to come by. Our tech-enabled hub and spoke dispensing system frees up our pharmacists to provide access to healthcare in the heart of your local community.
Reinventing Community Pharmacy
Get the treatment you need, when you need it
We've made more time to care for you
Rethink what your local pharmacy can do
We're local – the care you need is on your doorstep
Consult our highly trained clinical pharmacists
Dispensing your prescriptions safely and accurately
Frequently Asked Questions
Pharmacy+Health has merged with an established, family-owned chain of Yorkshire pharmacies. Combining technological innovation and experience with skilled local community pharmacy teams, we are dedicated to delivering a brilliant healthcare experience.
Having quick access to a qualified healthcare professional, in your community and in away that suits you is beneficial to your health and broader wellbeing.
Yes. Our core NHS prescription service is central to what we do for our patients.